With databases brimming with sensitive medical and financial data, the healthcare sector is a prime target for cyberattacks. In the first half of 2021 alone, almost half the world's hospitals experienced IT shutdowns due to cyberattacks. And according to the ACSC, Australia's healthcare industry was hit by 166 cybersecurity incidents in 2020, which is more than double the previous year. So, what is making this sector so vulnerable? And how can you counter this threat and keep delivering exceptional patient care?
What are the main cybersecurity issues facing the Aussie healthcare sector?
Digitisation is a fairly new trend in the sector, and while technology offers some incredible and important benefits to patients, medical staff, and administrative staff, there have been some common issues in the sector that are putting your organisation at risk. This includes:
An unrefined IT strategy – To be both effective and secure, digitisation has to be applied from the top down following best practices for integration, workflow, collaboration, and security.
Unsecure technology – It's essential to actively monitor what devices are on your network, what they are accessing, and that they are secured to prevent them from becoming an entry point for attackers.
Employee training – All staff must not only be trained in how to use the new technology, but also on how to prevent, identify, and react to attacks.
Unsecure data – With multiple teams and individuals accessing, sending and collaborating on sensitive data, there are multiple opportunities for attackers to intercept it and remove it from your system – or lock you out.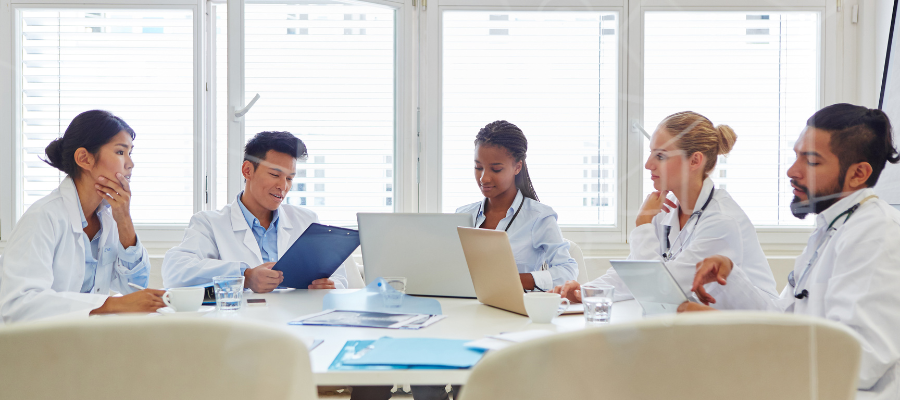 Best practices for healthcare data security
With these vulnerabilities in mind, here's what every medical practice, hospital, and organisation linked to the healthcare sector must do to reduce cybersecurity risks.
Develop a digitisation and tech strategy – Today, every organisation is a tech organisation – and that's the mindset you need to keep your data secure as well as plan and implement successful IT strategies. If a full-time CIO position isn't viable, consider virtual CIO services as an alternative. Your vCIO can leverage their business and IT experience to develop your strategy, implement it, upskill your IT team, run training, and consult on cybersecurity issues.
Unsecure tech – Create policies for keeping all hardware and software up to date, as this is usually where security vulnerabilities are patched. You should also implement 2-factor authentication on devices and track all devices on your network.
Invest in cybersecurity training for staff – This must occur across the board, regardless of role or level of expertise. Individuals are the main attack vector for almost any cybersecurity attack, so your people need to know how to protect your data and themselves to reduce organisational risk significantly.
Unsecure data – All patient and financial information should be password protected and communications (including email) should be end-to-end encrypted so they can't be intercepted. In addition, staff accounts should have data access limited to their role, so if their account is compromised, the hackers don't have access to your entire network and database. Finally, a robust data backup and recovery system must be in place to provide a safety net in the event of a breach, keeping records secured offsite and allowing your organisation to get back up and running with as little downtime as possible.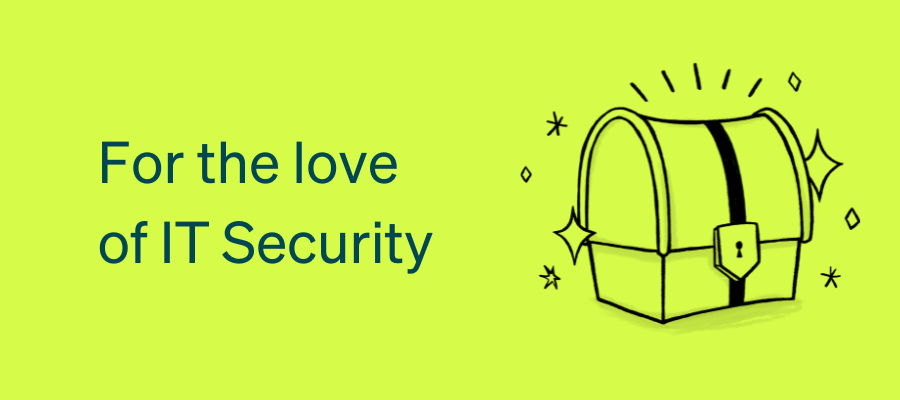 Cybersecurity is challenging in every sector, but with the very sensitive data the healthcare industry deals with – and the need to collaborate and share data to provide world-class patient care – it's especially critical that these issues are addressed. Otto is dedicated to making the online space as safe and secure as possible for your employees and organisation. From regular cybersecurity seminars and access to the latest IT security tech to staff training, our IT consulting team in Melbourne covers all of your bases when it comes to cybersecurity solutions and training. Chat to us today about securing your data against internal and external threats.