We will cover the emerging threats we are seeing through the COVID-19 Pandemic and how this relates to The Australian Cyber Security Centre's "Essential Eight"
Whilst we are hosting this event virtually that doesn't mean brunch isn't on us. Brunch will be delivered to your doorstep via Uber Eats and best of all, you don't even need to leave the comfort of your home or office!
We will also be sending gift packs to all attendees and require the registrations to close on the 23rd of November to ensure we can distribute the packages on time.
Peter Eldon, Senior Channel Development Manager
Highly regarded industry thought leader Pete will be discussing recent findings from the Threats Intelligence report, how this relates to the Notifiable Data Breach Act, the importance of business continuity and how a lack of continuity planning has impacted in the current COVID-19 pandemic.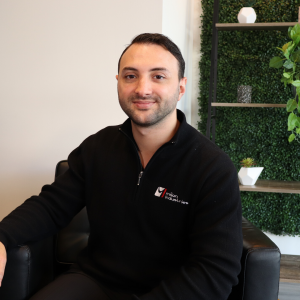 Milan Rajkovic, Managing Director, Milan Industries Group
Milan will be discussing the daily incidents we are experiencing and a range of case studies that will help raise awareness within your organisation. We will cover our Cyber Security best practices and discuss the "Three Pillars of Cyber Security"