Tired of hearing about unprecedented times? Drained by uncertainty? Not sure if you should even poke your head out from under your blankets? Stop looking into your half-cold cuppa for answers in the mists of swirling coffee! Our free fortune teller game is better than a crystal ball – and it's filled with the answers you need to keep both feet on the ground and moving forward through the monster-filled swamp that has been the last two years.
As Aussies, we're tough, no-nonsense folk who can wrestle a croc (even if it's of the shoe variety), cook anything we can catch on a barbie (even in the rain), and save our neighbours from any and every threat (including bushfires, spiders, snakes, and a lack of bog roll). So, rally the troops, say goodbye to doubt, and take control of your future by taking a break with our free fortune-teller game!
What's Our Free Game All About?
We all need a light, refreshing breather from the chaos and confusion of the pandemic. That means getting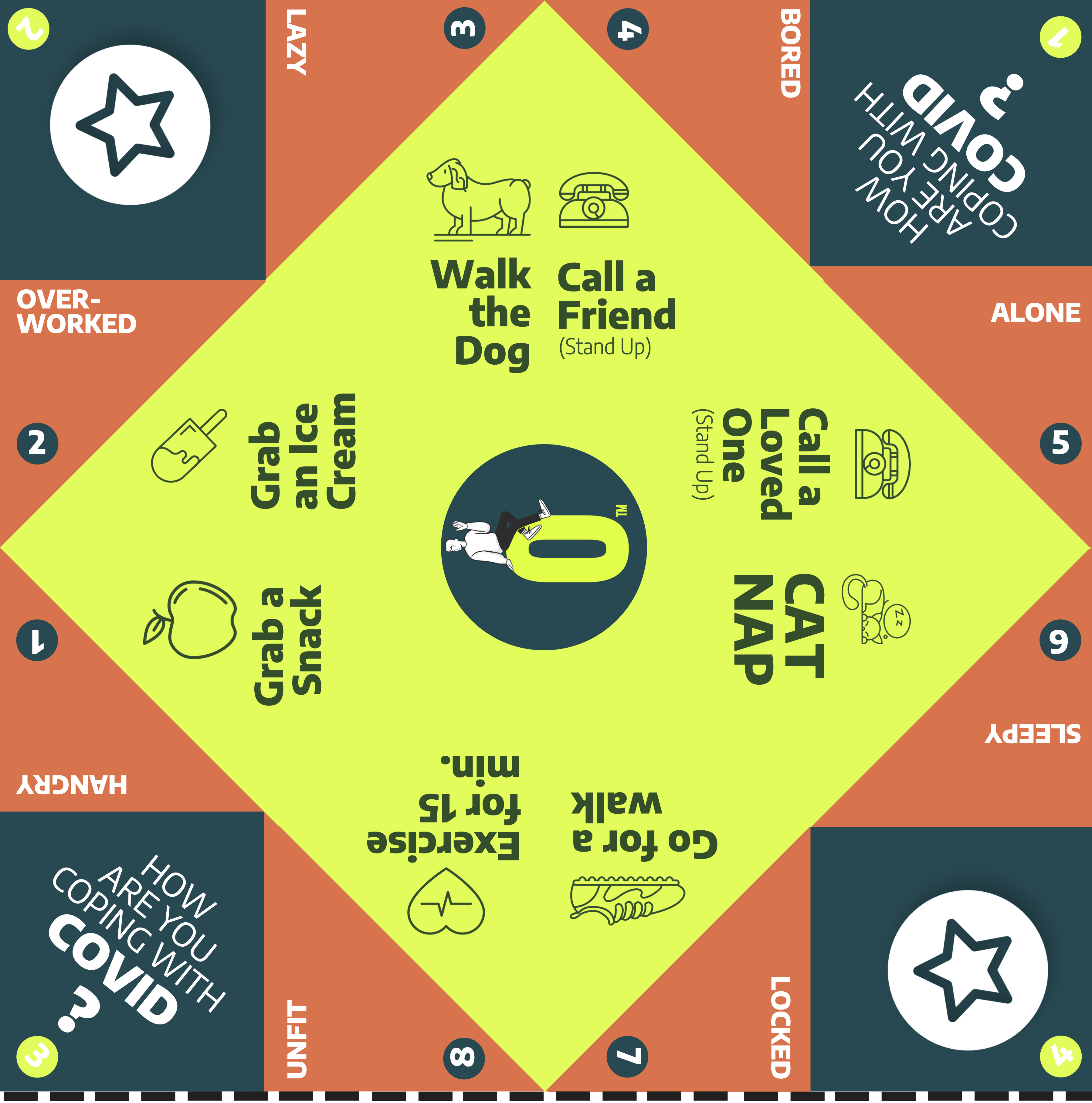 a bit of balance between wellness and productivity, treating yourself with consideration, and putting some time aside for fun, relaxation, and relationships. Our fortune-teller uses a basic origami game that's perfect for everyday use whether you're working alone from home, are back in the office, or any combination of the two.
Using a randomised system, you select how you're feeling at that moment, and you'll be assigned a quick task that will brighten your future, your health, and your mood! It's a fantastic and fun way to introduce work/life balance and wellness in the workplace, and anyone can play along.
How Does It Work?
Predicting the future (and making it better) is a lot easier than you'd expect. In fact, we're sure you'll remember this origami art from secondary school – but here's a refresher.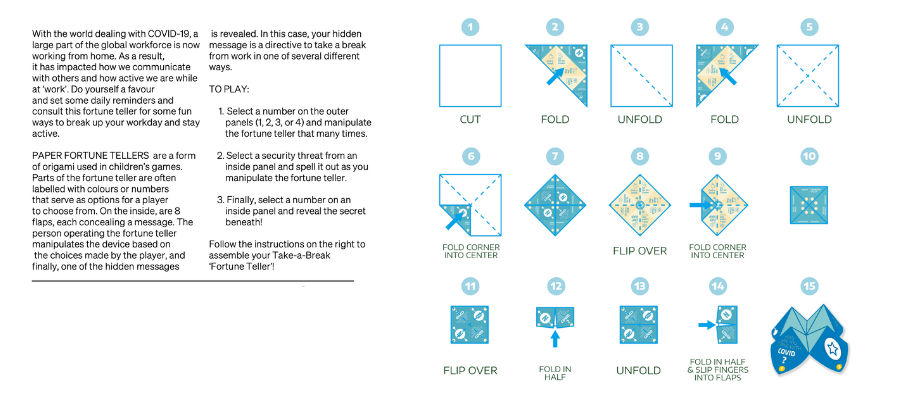 Sounds Great! How Do I Start?
We thought we'd make it easy on you all by creating an awesome little template! All you need to do is download the FREE fortune teller here and follow the basic instructions. Then, start playing!
While you can play solo, it's a great way to get your team feeling healthier and happier, and you can share your experiences in an informal chat channel to make it even more interactive.
We hope this little gift puts a smile on your face, a lift in your step, and some sunshine in your day!