Training your staff is key to protecting your business from cybersecurity attacks since they are often the first vulnerability a malicious actor will target. But what is the best way to raise awareness about this issue and make your team effective against cyberattacks? Here are our top tips.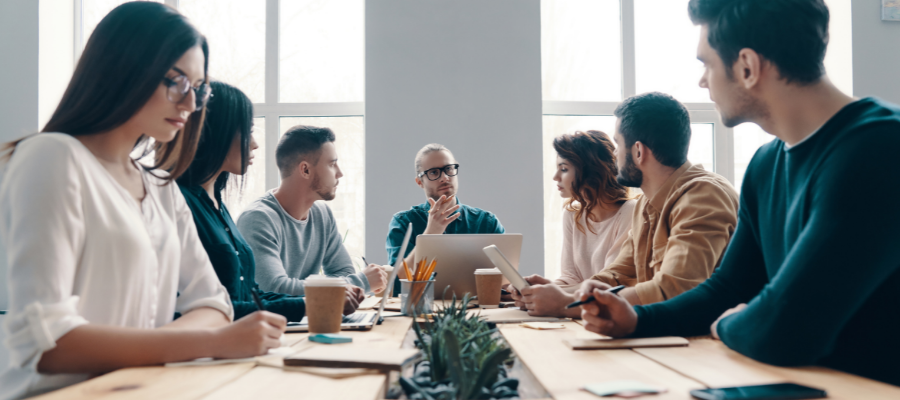 #1 – Don't Play a Blame Game
When a data breach occurs, it's natural to look for someone to blame – but that's not fair when the person didn't have the knowledge and awareness to avoid the trap. It's the business's responsibility to make sure employees know how to keep its network and data safe. This means developing a training plan, being clear about where employees can go if they have any questions or concerns and having the infrastructure in place to share information on new threats as they emerge.
#2 – Practice Zero Trust
Zero Trust principles don't mean that you don't have trust in your employees. Instead, it limits users to only what they need to know and access, so if their devices are lost or compromised, hackers don't have access to the entire network. This practice of limiting the attack scope also prevents losses or problems arising from human error, which is just as much a threat as outside malicious actors. If you have a sales team, for example, they don't need access to payroll and company accounts. So, if a team member's password is stolen or the device is hacked, the hacker can't get into your business accounts. Similarly, if their young child takes their laptop and wipes it accidentally, no critical financial account information is lost.
#3 – Practice cyberattack scenarios
Training shouldn't just be about theory. After all, people need to react very quickly when an attack is occurring, so practising drills is critical. You can have your IT security partner mock up a phishing attack, ransomware attack, or DDoS attack scenario and run through it with your team, showing them how it affects systems in real life and making sure that there are no missing links or vulnerabilities in your defence, reaction, and recovery plan. Try a range of different attacks that businesses like yours are most vulnerable to, and this will help develop the reflexes and knowledge employees need to act quickly to contain the threat.

#4 – Make cybersecurity training continuous
Cybersecurity awareness training isn't a one-and-done. The systems your business is using, your threat profile and the attacks being deployed are constantly evolving, so your team needs to be updated on a continual basis. IT security awareness training should be compulsory for all individuals and departments as well as for new hires, and new training should be developed as soon as changes are made to your IT security policies, networks, or services.
Outsource your cybersecurity and IT security awareness training in Melbourne
Otto is dedicated to making the online space as safe and secure as possible for your employees and organisation. From regular cybersecurity seminars and access to the latest IT security tech to staff training, our IT consulting team in Melbourne covers all of your bases when it comes to cybersecurity solutions and training – for every industry and budget.