Otto manages all the things you don't have time to understand. Things like Cloud networks and infrastructure maintenance.
Managed IT Services are our bread and butter. If your systems are slow and buggy, or you need ongoing IT support, we're here to help. Our team of experts will take some time to understand your business, then recommend a few pocket-friendly options. The idea isn't to put out fires. It's to make your business fireproof.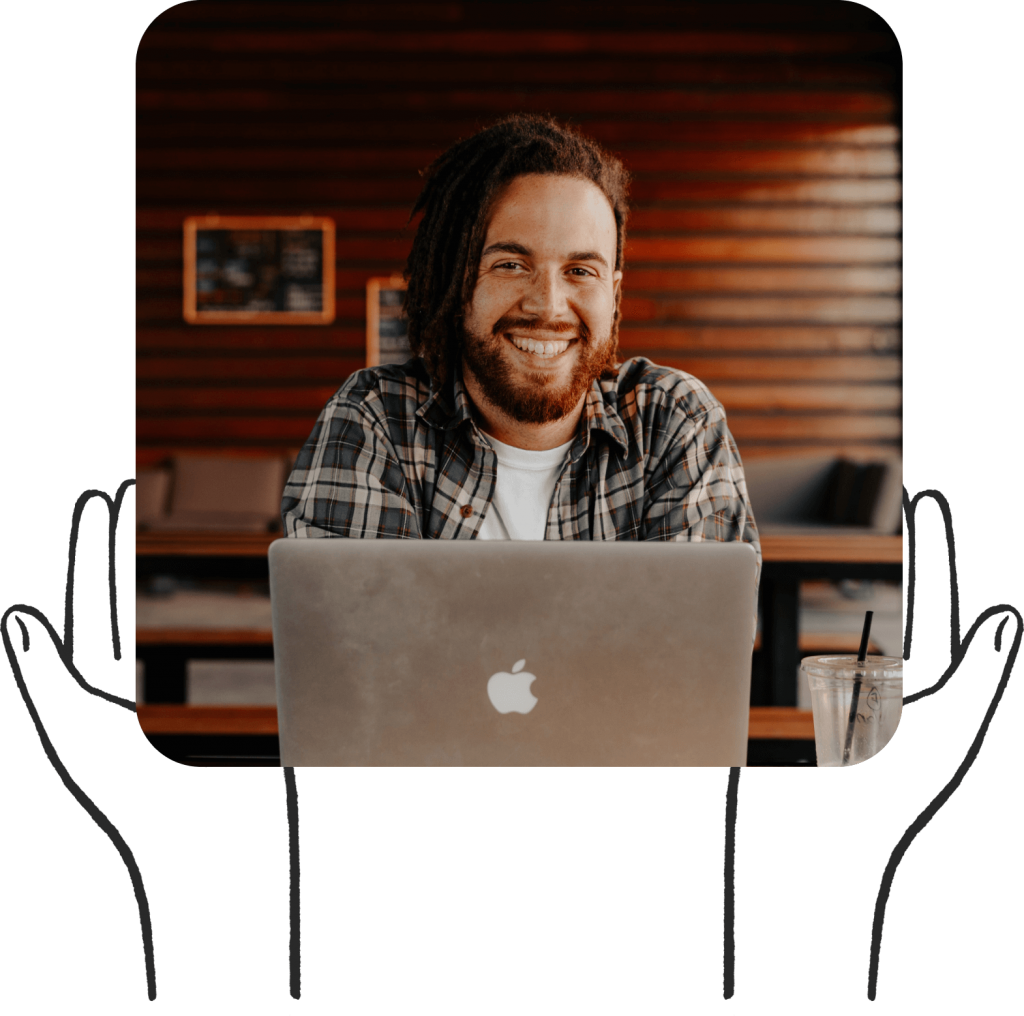 Managed IT Services from Otto means we will:
Understand
Getting to know your business is always the first step. We want to learn everything there is. Once we understand your goals, and your budget, we can tailor something to suit your needs. These are the IT services you want—not the ones we like to sell.
Equip
There's a reason it's called IT 'support'. We want our clients to feel like Otto has got their back. As one of our partners, you get the best IT support, the friendliest service, and the lowest heart rate. We fix problems before they become catastrophes.
Deliver
Our staff don't have KPIs for profits and sales. They have KPIs for customer happiness. After 10 years and hundreds of projects, our client satisfaction score is 97%. We don't over-promise. We don't under-deliver. Otto does what it says on the tin.
Let's Connect
We're ready to help. Tell us a little more about you and we'll get back to you with real solutions.
Plan Listing
Fully Managed Offering
Otto Start Up
Support

Guaranteed Fast Response Times

Support

Microsoft and 3rd Party Software Updates ^

Support

24×7 Website and Infrastructure Monitoring

Support

Unlimited Remote Support 7 am to 7pm

Support

Escalation Support

Support

Monthly Half Day Technician Site Visit

Support

CEO / MD Home Technology Support

Support

Adds Moves and Changes (Staff)

Management

IT Documentation

Management

Asset and Warranty Tracking and Reporting

Management

IT Policy Templates

Management

Technology Strategy Meeting

Annual

Management

Technology Business Review Meeting

Annual

Training

Security Awareness Training

Training

End User Training Materials

Support

Backup Monitoring #

Hardware as a Service

Managed Network Switches and Wifi

Hardware as a Service

Managed Uninterruptable Power Supply (UPS)
Otto Go
Support

Guaranteed Fast Response Times

Support

Microsoft and 3rd Party Software Updates ^

Support

24×7 Website and Infrastructure Monitoring

Support

Unlimited Remote Support 7 am to 7pm

Support

Escalation Support

Support

Unlimited Onsite Support 7 am to 7pm

Support

Monthly Half Day Technician Site Visit

Support

CEO / MD Home Technology Support

Support

Adds Moves and Changes (Staff)

Support

Adds Moves and Changes (workstations)

VIP Rates

Support

Unlimited After-Hours Support

VIP Rates

Management

IT Documentation

Management

Asset and Warranty Tracking and Reporting

Management

IT Policy Templates

Management

Technology Strategy Meeting

Quarterly

Management

Technology Business Review Meeting

Bi Annual

Training

Security Awareness Training

Training

End User Training Materials

Support

Backup Monitoring #

Hardware as a Service

Managed Network Switches and Wifi

Hardware as a Service

Managed Uninterruptable Power Supply (UPS)
Otto Pro
Support

Guaranteed Fast Response Times

Support

Microsoft and 3rd Party Software Updates ^

Support

24×7 Website and Infrastructure Monitoring

Support

Unlimited Remote Support 7 am to 7pm

Support

Escalation Support

Support

Unlimited Onsite Support 7 am to 7pm

Support

Monthly Half Day Technician Site Visit

Support

CEO / MD Home Technology Support

Support

Adds Moves and Changes (Staff)

Support

Adds Moves and Changes (workstations)

Support

Unlimited After-Hours Support

Management

IT Documentation

Management

Asset and Warranty Tracking and Reporting

Management

IT Policy Templates

Management

Technology Strategy Meeting

Monthly

Management

Technology Business Review Meeting

Quarterly

Training

Security Awareness Training

Training

End User Training Materials

Support

Backup Monitoring #

Hardware as a Service

Managed Network Switches and Wifi

Hardware as a Service

Managed Uninterruptable Power Supply (UPS)
Otto Start Up
Support
Management
Training
Hardware as a Service
Otto Go
Support
Management
Training
Hardware as a Service
Otto Pro
Support
Management
Training
Hardware as a Service
Managed Service Agreement
Section of MSA
Otto Start Up
Otto Go
Otto Pro
Guaranteed Fast Response Times
Support
Microsoft and 3rd Party
Software Updates ^
Support
24×7 Website and
Infrastructure Monitoring
Support
Unlimited Remote Support
7 am to 7pm
Support
Escalation Support
Support
Unlimited Onsite Support 7 am to 7pm
Support

VIP Rates

Monthly Half Day Technician Site Visit
Support
CEO / MD Home Technology Support
Support
Adds Moves and Changes (Staff)
Support
Adds Moves and Changes
(workstations)
Support

VIP Rates

VIP Rates

Unlimited After-Hours Support
Support

VIP Rates

VIP Rates

IT Documentation
Management
Asset and Warranty Tracking
and Reporting
Management
IT Policy Templates
Management
Technology Strategy Meeting
Management
Annual
Quarterly
Monthly
Technology Business Review Meeting
Management
Annual
Bi Annual
Quarterly
Security Awareness Training
Support
End User Training Materials
Support
Backup Monitoring #
Support
Managed Network Switches and Wifi
Support
Managed Uninterruptable
Power Supply (UPS)
Support