At the heart of every technological advancement is a group of dedicated individuals, and Otto IT's recent nomination at the ARN Innovation Awards 2023 stands as a shining testament to this belief. With heartfelt gratitude, we're honored to announce that our team's tireless dedication to people-centric solutions and transparent problem-solving has led us to be recognized across several pivotal categories: SMB Partner Innovation, Technology Innovation for Digital Transformation, Management Excellence, and Sales Excellence.
In today's dynamic landscape, the ARN Innovation Awards 2023 is more than just an event; it's a beacon of hope and determination, shedding light on those who believe in the power of partnership, human ingenuity, and respectful collaboration. Spanning a diverse range of eight categories, the awards highlight the essence of genuine innovation across the Australian tech sphere.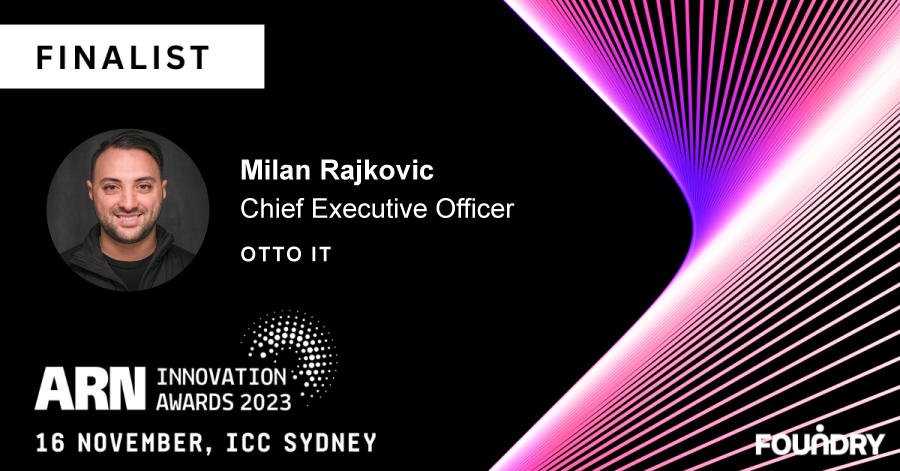 Simon Hopkins, Head of Channel Sales, ANZ at Foundry, graciously remarked. "ARN congratulates Otto IT, Milan Rajkovic, and Jordan Papadopoulos on becoming finalists in the aforementioned categories. This is a commendable reflection of the market's sentiments. Despite facing societal challenges and a tightening economic environment, Australia remains steadfast, and the ecosystem continues to set unparalleled standards of innovation."
He added, "Tremendous respect goes out to those pioneering firms and individuals who keep pushing boundaries, aiding clients in their innovation journeys, irrespective of prevalent challenges. This showcases the vast transformational shifts underway in the nation."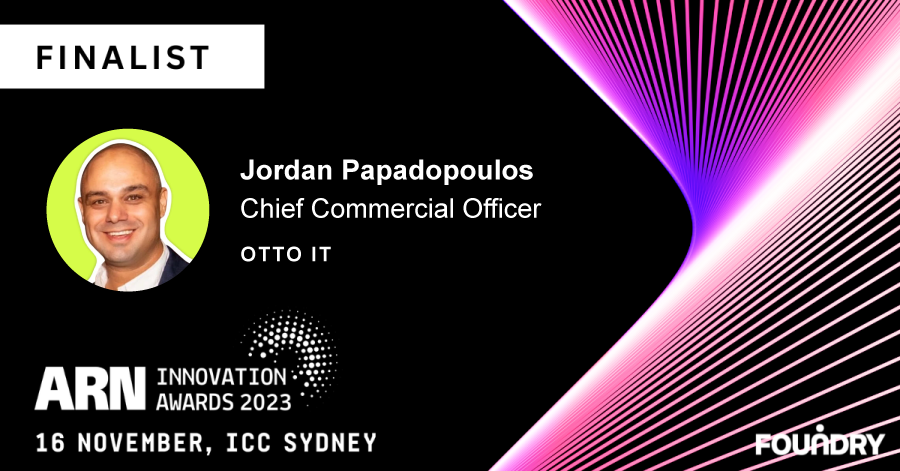 At Otto IT, we believe that technology, at its core, is about enhancing human experiences and solving real-world problems. This nomination underscores our commitment to forging meaningful partnerships and continually seeking transparent, innovative solutions.
The ARN Innovation Awards champion the industry's gold standard in Australia. A prestigious panel of industry experts, known for their discernment and insight, will evaluate the finalists. We eagerly await the announcements, to be shared in the warm company of peers at the celebratory dinner at ICC, Sydney, on Thursday, 16 November.
Putting humans at the heart of Innovation with Otto – Your ISO27001 certified MSP
To truly outrun the competition, Australian IT leaders must go beyond achieving "transformation success" alone. By fully embracing human-driven hyper-automation in digital transformation, businesses can expect exceptional results and performance gains.
At Otto IT, an ISO27001 certified MSP in Melbourne, we combine strategic thinking, process excellence through lean methodology, and cutting-edge intelligent automation technology to empower businesses and organisations to not just transform but to outsmart and outperform competitors.