Both SharePoint and OneDrive are available on Microsoft 365, and because there are quite a few similarities between the products, it's understandable to end up wondering which one your business should be using. In this article, our IT support team will help you decide.
The best features of OneDrive
You might already be somewhat familiar with OneDrive if you've used it for your personal computer – and that's because personal work is exactly what it's designed for. It's secure cloud storage for individuals, but it does provide limited collaborative and sharing features too. Because of this, you can, for example, work on a draft with a colleague without it being widely accessible to the entire organisation. It allows you to:
Keep your personal files and resources private
Synch your desktop and documents across all your linked devices
Secure your work and personal files with enterprise-grade security
Work on individual files and documents on the cloud before making them sharable
Make data accessible from anywhere, at any time, instantaneously
Share individual documents and files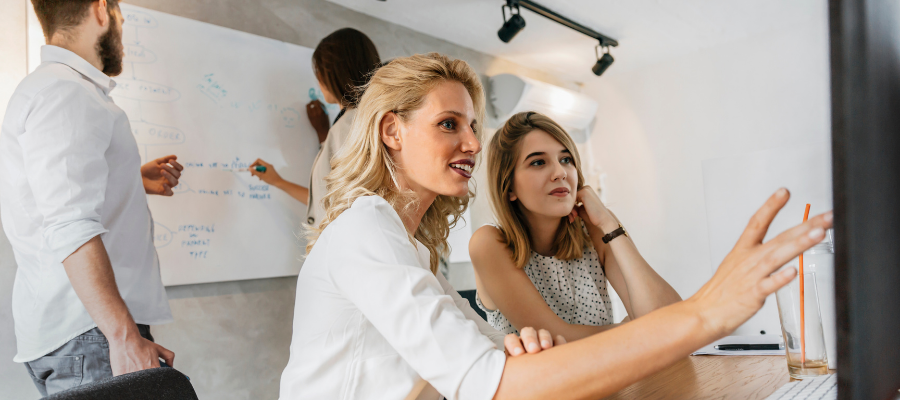 The best features of SharePoint
SharePoint is like a version of OneDrive that's been designed with teamwork in mind, allowing departments, teams, and businesses to access information and work on it as needed – a bit like an intranet for documents and file storage. It's a great resource for collaboration, employee-only resources, training materials, and project files. It takes a more holistic, company-wide approach, allowing you to:
Manage who gets access to what files
Share entire libraries
Collaborate on documents and files
Make data accessible from anywhere, at any time, instantaneously
Secure business data and files with enterprise-grade security
Open resources to particular teams or departments
So, which one is better for my business?
Ideally, you want to use both applications in your business because they work together to address two important needs – personal work document management and secure storage, as well as secure, accessible document management for teams. It's not a one-or-the-other situation because they work so well together. For example, individuals can use OneDrive to store documents that teams don't need access to – drafts, templates, and personal work files – and then use SharePoint to share relevant documents and files when working collaboratively.
Both OneDrive and SharePoint are exceptionally secure as well, with All communication to and from these applications across the Internet using SSL/TLS connections. Every SSL connection is established using 2048-bit keys, which essentially means you are covered by world-class data encryption whether you are storing a document or collaborating on it with your team.
This helps keep files secure, makes it easier to manage access to files and documentation, and streamlines cloud-based document storage.
Get the best IT services and solutions, tailored to your business
As a people-first managed IT solutions partner, Otto IT is invested in keeping your business ahead of the tech curve. We'll help you find the tech you need to work better and more securely, to get your message out there, and reach your peak performance – without overinvesting. Chat to our team today about tech solutions that really work.