Hyperautomation is about pushing automation to its full potential and making it central to your digitisation. It's a top strategic trend identified by Gartner, as businesses strive to quickly identify and automate as many business processes as the technology allows. Here's some insight into this trend and what it means for modern businesses.
Scaling organisations, redeploying resources, and saving costs
Basic automation is already achieving great results by allowing organisations to scale, to move resources and staff power away from routine tasks into roles that require the human touch – saving time and money at the same time.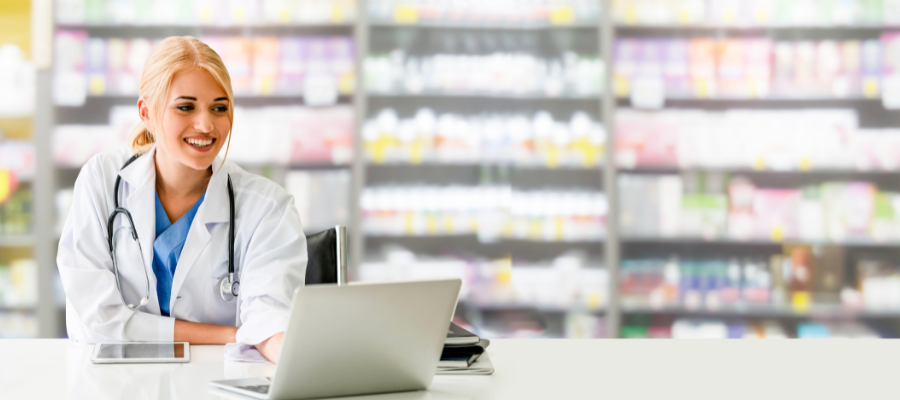 We have all seen how automating marketing emails or basic Human Resources functions has changed the game – but hyperautomation pushes this much further, engaging this technology in as many aspects of the organisation as possible. This is achieved through multiple tech tools working together, including AI, low-or-no-code tools, machine learning, robotic process automation (RPA), event-driven software, integration platform services, intelligent business process management, and more.
How this looks in real life
But how does this apply in an actual business? Here are some use cases and examples to inspire your hyperautomation journey.
Pharmacies – CVS, a large national pharmacy chain in the USA, developed a system to streamline tasks from application receipts through to payments and issue resolution – which were very cross-functional, time-intensive tasks. The system uses AU, RPA, data analytics, natural language processing, and machine learning to manage each step of the process. It deals with errors and exceptions and sends out an alert if human help is needed. This not only speeds up the process but significantly reduces human error risks, which are a significant concern in the highly regulated industry.
Banking/insurance – Using a combination of these technologies, these financial services providers can automate functions and processes relating to regulatory reporting, sales, marketing, distribution, claims handling, bank services, payment operations, back-office administration, lending operations, and even enterprise support. This tech can also be used to monitor indicators and alert people when fraudulent or suspicious activities are likely. Again, it's about easier compliance, faster services, and reducing human error.
Airports – Recently, Heathrow Airport in the UK embraced hyperautomation after downsizing its IT department. They built a low/no-code community that allowed employees to build their own automated processes, not only empowering staff to identify opportunities for automation, but also reducing manual processes, avoiding duplicated processes, and creating a productive digitised experience. As a result, they achieved savings of around £1,980 in potential outsourcing costs, paperwork was reduced by 120,000 pages and manual data entry hours were reduced by over 1,170 since August 2021.
Supply chain – Supply chain enterprises are a key target for hyperautomation, with the combined challenge of an excess of administrative duties and a critical need for efficiency and waste reduction. Hyperautomation technologies allow for automation of back-office tasks, increased visibility through digital twins and IoT, more accurate forecasting, and improved customer service. At Unilever, this tech was used to create greater visibility and control over complex shipping information, and with over 1,900 cases submitted in the first 5 months, 87% were completed within a month – cutting their time in half.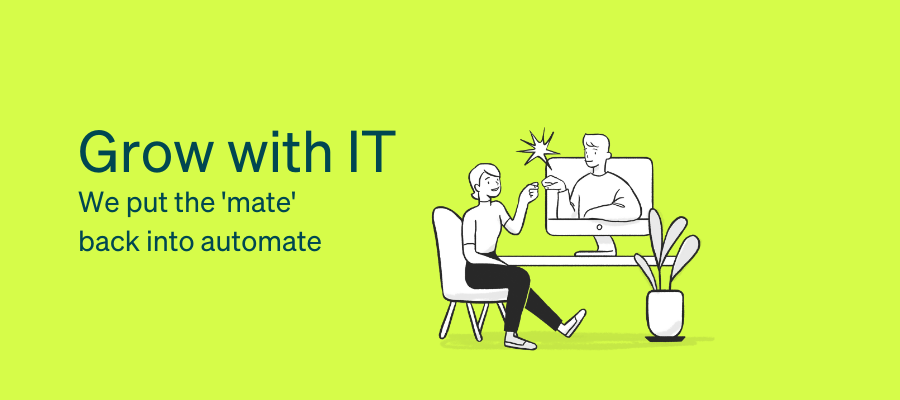 IT innovation in Melbourne – for your business
At Otto, we pride ourselves on our human touch. Along with the most advanced tech solutions, security, and support, we offer our clients a strong personal relationship, an understanding of their business, and a commitment to keep our tech simple and affordable. Chat to us today about how we can assist your business through innovative IT solutions that suit your budget – and your goals.