IT is the backbone of start-ups and SMBs, just as it is for large companies, but chances are you didn't start out with outsourced IT services. So, now that your business is growing (with its IT demands alongside it), when is the right time to start outsourcing to a managed IT services provider (MSP)?
#1 –You're hitting limits on your IT infrastructure capabilities
The solutions and infrastructure you're using can only do so much, so you're stuck between a rock and a hard place. On one side, upgrading is complex and costly – but on the other, these limitations are making growth difficult. An MSP can solve that issue by allocating resources and infrastructure that scale alongside you, including additional capacity, expertise, and new services. This also helps prevent issues where you upgrade but don't have IT experts guiding you, leading to missed opportunities for best-fit solutions.
#2– You're overwhelmed by tech options
Tech is an incredibly complex space and it's not up to business owners to get to grips with it. You're there to provide your goods and services, not become an IT specialist at the same time. Thankfully, MSPs HAVE that expertise – and it's what we supply to you. A good MSP will get to know your business inside out, including your future plans for it, so we can find the best-fit solutions within your budget. You can set long-term goals with more confidence, knowing you have the tech to make your business grow.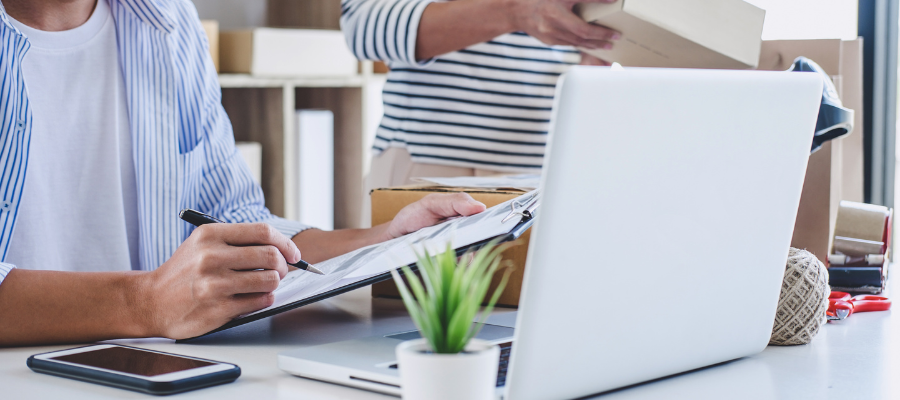 #3– You want to make your teams more flexible
Remote working and mobile teams are a huge focus right now, creating a lot more flexibility and opportunities for SMBs. If you want to hire talent from all over the country or the world, have your teams work while they visit sites, or even save costs by reducing your office space with work-from-home solutions, you need the right tech. Your MSP can provide the solutions that give teams remote working capabilities and – essentially – keep your data safe while they work from different bases.
#4– You have gaps in your IT team
Your IT team is likely great at their job, but as your business grows, your tech needs can outpace their training and expertise. That's not a problem when you have an MSP. These services augment your current team, upskilling your team to work on new systems, providing services that allow you to reallocate your IT resources more efficiently, and tackle once-off projects where you need specialist expertise. Whether you have an internal IT team or no team at all, an MSP can help you keep the tech side of your business running safely and seamlessly.
#5– You need IT vision
Today, the Chief Information Officer role has become indispensable to businesses. From managing your IT team and providing skills training to aligning your IT with your overall business strategy, a CIO provides the vision and expertise to guide your tech strategy. But hiring a CIO is expensive and not necessarily a full-time position for a growing business. That's where your MSP can help. We provide virtual CIO services (vCIO) that place a CIO in your business for as long as you need them or on a regular quarterly basis – whatever you require. This tailor-made approach means you get all the benefits of a vCIO far more affordably and flexibly, as well as allowing you to our existing vendor relationships and IT specialists.
Looking for the best MSP in Melbourne?
Otto is a leading provider of end-to-end outsourced IT services in Melbourne, including virtual CIO services, cybersecurity, IT infrastructure planning, and more. Flexible, available immediately, and cost-effective, we ensure your organisation can access the technical and business expertise needed to grow stronger, faster. Contact us today for custom IT solutions for the SMB space.