Digital transformation, or digitisation, has been a key objective for modern businesses for many years now – but with how the pandemic has shaped today's business world, it's more important than ever. Here's a useful guide to digitisation objectives to help shape your journey, from our managed IT solutions specialists and vCIO service providers in Melbourne.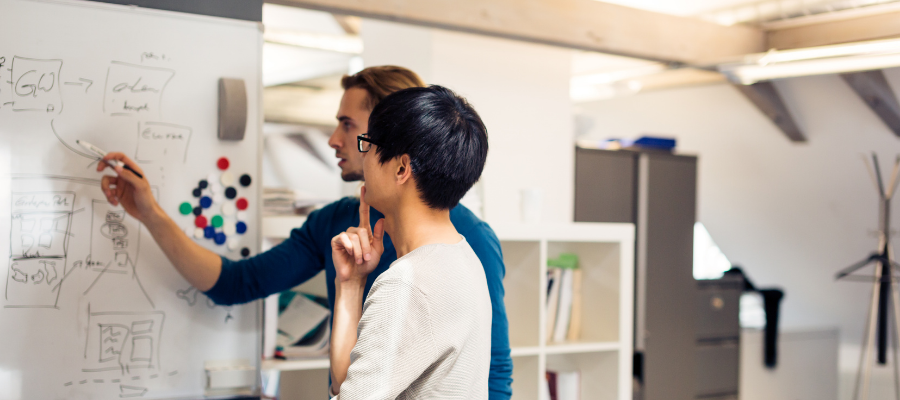 #1 – Boosting collaboration
Collaboration through digitisation is about improving the effectiveness and channels through which team members, teams, and departments can cooperate and work together. To ensure different business functions are cooperating rather than competing, digital channels enable organisations to overcome challenges of location, to create a fully integrated work environment and operational processes, and to help teams share relevant information more easily.
#2 – Improving service
Digital transformation can also improve the way customers and clients experience your brand. This includes creating multiple channels for engagement and interaction, like social media, websites, chat bots, and apps. It also means being able to respond faster to queries and communicate with relevant teams to provide solutions in a timely and relevant manner based on more comprehensive data. Finally, it can mean giving the customer more detail and control over their query, like real time tracking and shipping information.
#3 – Internal process optimisation
Process improvements directly impact operational costs and productivity, as well as ultimately improving customer service. By using digital tools to refine operations such as marketing, accounting, manufacturing, or logistics, organisations can capitalise on ways to streamline processes, improve reliability, make forecasts, and cater to trends all based on near real-time data gathering and analysis.
#4 – Pivot to new business opportunities
Thanks to digital tools and technologies, there are business opportunities available that never existed before, that are disrupting the industry and making old models obsolete. Digitisation allows organisations to retain a competitive edge, move with the times, meet customer demand, and access new sources of revenue.
#5 – Robust security and compliance
Business reliance on sensitive digital data is significant, and with this comes risks from external and internal threats. Attacks not only compromise productivity and cost hundreds of thousands of dollars to resolve, but they can also damage your reputation and open you to litigation and penalties for non-compliance. Here, every business from SMEs to large enterprises are at risk, and the right digital strategy is needed to ensure that these risks are effectively minimised for your organisation and supply chain.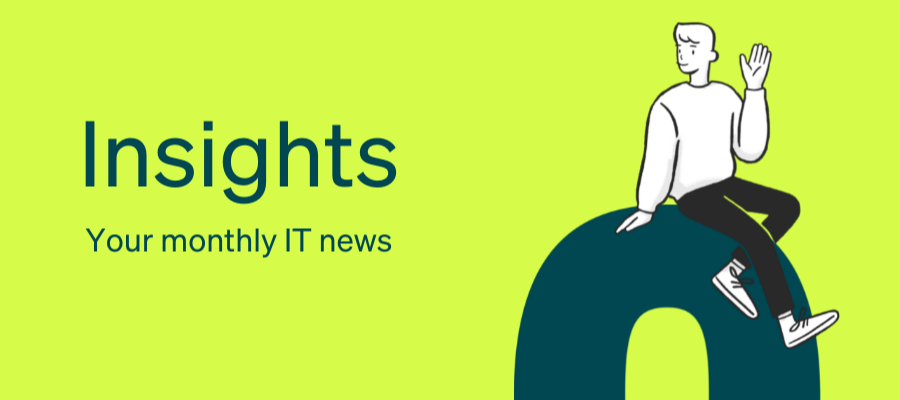 #6 – To leverage the benefits of outsourcing
As the business environment and technologies change, so do the core competencies of your organisation. To achieve goals for growth and agility, organisations must re-evaluate what is central to their businesses and what is not, outsourcing non-core competencies and functions to providers to leverage the benefits of cost savings, expertise, and administration. The digital space allows businesses to strip down to their most essential functions and focus on what really matters, using technologies and outsourced IT to run a lean operation.
Let specialist IT consultants develop, deliver, and manage your digitisation journey
Change isn't easy – but it's simpler, faster, and more affordable when you have the right people creating it. As a people-first managed IT solutions partner, Otto IT is invested in keeping your business ahead of the tech curve, actively strategizing and implementing digital transformation. We'll help you find the tech you need to work better and more securely, to get your message out there, and reach your peak performance – without overinvesting in IT. Chat to our team today about strategic tech solutions that really work.