Few industries have found themselves under as much pressure in the last two years as the real estate industry. Caught between the pressure to digitise and the challenges of the pandemic, this industry has turned to technology to create a new and vastly more innovative approach to the traditional ways of buying and selling property. Here are some of the main tech trends shaping the highly-competitive real estate industry in 2022.
#1 – Immersive technologies
Immersive tech allows buyers to experience a home virtually before they schedule an appointment to see it in person. Not only is this a great alternative to open days and a way to secure the hottest leads, but it's also highly effective for people who are looking for homes outside of their immediate area. With this tech, prospective buyers can tour homes in detail or even see how various aesthetic changes can transform a property whether you are down the street or halfway around the world.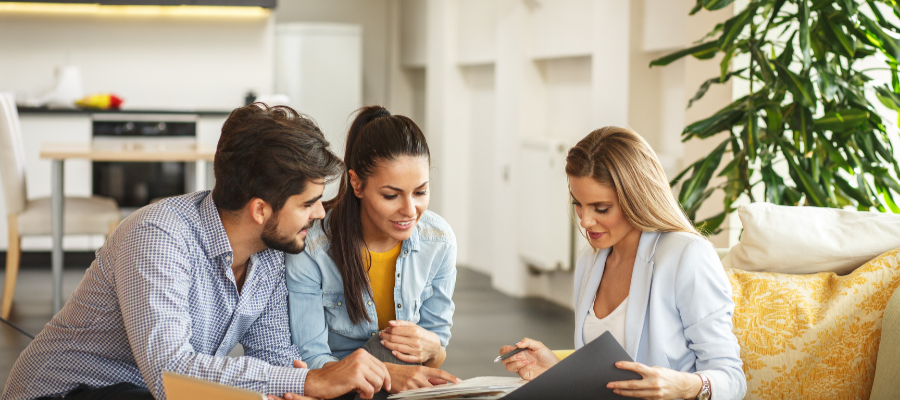 #2 – AI
Artificial intelligence essentially creates a way for businesses to collect and analyse huge amounts of data to make the best possible decisions for their business. This means that it's a goldmine for any sector that relies on market forecasting and trends to make sales – so the real estate industry is a prime candidate. With this tech, real estate agencies can get trends into the current market sentiment, forecast demand, assess investment risks, and better understand the market, tailoring services to ensure better client service and more sales.
#3 – Automation
Automation is the answer, whether it's used for scheduling viewing appointments, answering queries, or sending out marketing materials. A lot of an estate agent's time and resources are used in necessary but routine administrative processes, and automation can free this up while actually improving client services. Personalised marketing content, chatbots, real-time chat apps, and cloud-based data management will help agents manage their brand and respond quickly and efficiently to customer enquiries, all while keeping the majority of their time spent on making that sale.
#4 – E-signing and blockchain
Contracts and paperwork are a mammoth everyday challenge for real estate agents – and it's not something that clients enjoy either! Blockchain and similar technologies allow you to take all that paperwork online to make these processes faster, more convenient, and more accessible. This tech makes this data more secure through encryption and blockchain, allowing you, your clients, and other necessary third parties to create, modify, and sign documentation in a legally binding and fully transparent and secure way.
At Otto, we pride ourselves on giving tech a human touch. Along with the most advanced tech solutions, security, and support, we offer our clients a strong personal relationship, an understanding of their business, and a commitment to keep our tech simple and affordable. Chat to us today about how we can assist your small business through innovative IT solutions that suit your budget – and your goals.