We've written before about how the hospitality industry is stepping up customer care through digitisation – but let's take a moment to see what IT infrastructure this requires. After all, without a strong tech base, there's no way to deliver the customer experience your clients deserve!
#1 – A reliable, functional website
Taking bookings on your website is key to a great digital experience, so you can't afford for your site to go down. Not only does it need functionality and security to secure bookings, but it also needs to be running 24/7, be integrated with your email automation system, and be user-friendly at every stage of the research and booking process. It pays to have your website professionally designed and managed, and it's essential to have a web hosting and ISP that is designed for businesses, offering guaranteed connectivity.
#2 – Data security
Hotels, restaurants, travel agencies and other hospitality businesses capture and utilise customer data that hackers would love to have in their hands. Recently, the industry has become a target for cybersecurity attacks, and the last thing you want is malicious actors hacking into your tech infrastructure to steal customer data, pull your website down, or hold you hostage in a ransomware event. Layered IT security infrastructure is essential, monitoring for threat events, testing your IT security, training your staff, and implementing tech that prevents and contains threats before they destabilise your business.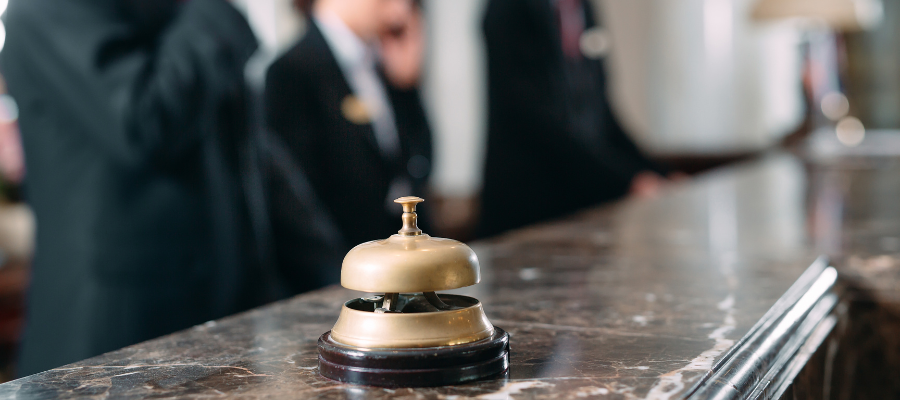 #3 – Exceptional, fast connectivity
Whether you are hosting a conference, guests on holiday, or customers joining you for a meal, fast internet is a must-have amenity in this digital age. Not only will this allow your customers to access and use your internet, but it also allows you to create a more personalised, high-end service. From digital concierge services and booking systems for activities to conferencing capabilities, check-in services, and digital card systems, it's a must-have for any hospitality business.
#4 – 24/7 IT support
IT infrastructure is not infallible – but your tech support should be! Today's hospitality businesses go hand-in-hand with digital services, and if something goes wrong, you need a crack IT team to restore your services in seconds. Available 365 days a year, 24 hours a day, you need a tech team who can assist you with everything from customer user issues and software updates to scaling your IT infrastructure, implementing digital systems, and handling IT security responses.
Affordable, expert IT outsourcing in Melbourne
At Otto, we pride ourselves on our human touch. Along with the most advanced tech solutions, security, and support, we offer our clients in the hospitality industry a strong personal relationship, an understanding of their business, and a commitment to keep our tech simple and affordable. Chat with us today about how we can assist your business through innovative IT solutions that suit your budget – and your goals.